CHOFF DESIGN har formået at kombinere skandinavisk smag og enkelhed med Østens

fine håndværkstraditioner og varme farver på en helt ny måde.

Resultatet er en spændende kollektion indenfor interiør med blandt andet mindre møbler,

krukker, boligtekstiler, kurve, glas, bestik og brugskunst. Alle kollektioner designes og

udvikles på studiet i Gilleleje i Nordsjælland og produceres derefter hos mindre leverandører

i Indonesien, Phillipinerne, Thailand, Vietnam, Laos og Indien.
Gå på opdagelse i ONline katalog, på produktsiderne eller se hvor vi er på messe næste gang -
God fornøjelse.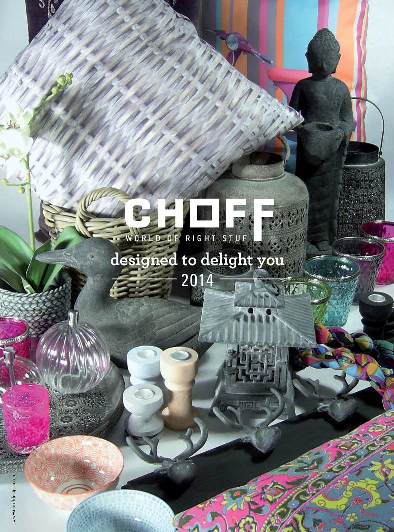 Welcome to CHOFF DESIGN CPH - world of right stuff
Designed and developed in Denmark, in the north of Copenhagen, in a small fishermans village with a lot of genuine atmosphere and produced under the sun in south east asia is a good combination - Scandinavian simplicity spiced up with the craftmansship from out there... whau! - the CHOFF home collection covers all the nice stuff which fit into your home, perfect to spice up you livingroom, kitchen, bedroom etc
Have a look in our ONline catalogue, in the product categories, see for yourself and give us a call or a mail - we look forward to help and serve you.
Enjoy